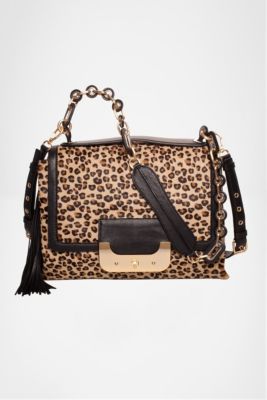 Harper Connect Printed Pony Bag
Additional Information
Carry your Apple iPad in style with the Harper connect daybag in Printed Pony. With a sleek secured zip pocket made just for your favorite toy, no matter where you go, you'll stay connected. Styled with the signature Harper hardware and front closure. With a metal and leather chain strap and removable leather shoulder strap and tassel.
Style #: H1855269D11
32cm x 24cm x 5.5cm
Please contact customer service at 1-888-472-2383 for more information about this product.
100% Calfhair